Video streaming has become one of the easiest ways to cut the cost of your entertainment.
Since saving money is one of my favorite pass times, I put together my research into this Sterling TV review as soon as I discovered the streaming service.
What is Sterling TV?
SterlingTV is an IPTV service that provides its users with many live television channels and is focused on providing access to the largest number of sports events.
IPTV means that all of their services only come over the internet. This format makes it less expensive to transmit the channels, but Sterling TV prices are unreal.
Is Sterling TV Legit?
No, Sterling TV is not a legitimate online streaming service. Not only is the interface janky, but there is also no way that any provider can stream that many channels for that price.
The channel operators charge legitimate video providers a price per subscriber. The cost of legitimately carrying over 1,000 channels is much more than what Sterling is charging.
Is Sterling TV a Scam?
No, Sterling TV is not a scam in that they are providing the services promised to their subscribers. However, they are scamming the channels that are providing their content.
I think it is only a matter of time before this service fails, and they end up scamming all the people that paid for annual plans. If you are looking to avoid losing money, I would stick to the top providers for live streaming.
Channels Available
There are a ton of channels included with this service. The list is over 1100 total.
If there is a cable channel you are wanting, Sterling TV has it. Where they are lacking is in local channels.
Sterling TV only carries the local channels (ABC, CBS, FOX, NBC) from a limited number of large markets. What is most interesting is that they do not carry all the same local channels for each broadcaster.
For example, there are 36 CBS stations on the channel list but only 13 ABC stations. Check out the full Sterling TV channel list to see if they have the channels you want.
Pricing
Sterling TV has a unique pricing strategy. Unlike the more well-known options, Sterling combines the number of devices with discounts for purchasing multiple months in one payment.
Free Trial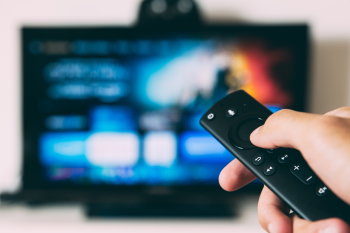 The free trial isn't that great, but you can get 24 hours to check out the service. This was the first indication that this service wasn't on the up and up.
The directions and interface are not what you would expect from a service that is making lots of money and has been authorized by the various channel providers.
One Device
Sterling allows you to pay less for only using one device. Along with limiting your devices, you can save money by paying for the service.
Get 12% off by paying quarterly and 47% off by paying for an entire year.
Monthly – $29.99
Quarterly – $79.99
Annually – $189.99
Multi-Device
If you want to watch from more than one device, it puts you closer to mainstream services prices, but there are a lot more channels.
The quarterly plan will get you 14% off, and the annual plan will get you 50% off.
Monthly – $49.99
Quarterly – $129.99
Annually – $299.99
Compatible Devices
SterlingTV is only compatible with Android devices. You have to download an app to either a smartphone or an Android TV device.
The most popular device and only one mentioned the Sterling TV website, is the NVIDIA Shield, a powerful and well-designed video streaming device.
Pros
Tons of channels
Low prices
Cons
Not a legit service
Limited device options
Alternatives
At SavingFreak.com, we only recommend going with legitimate streaming services that pay for the licensing to show the channels they provide. Here are some of the top streaming services that compete with Sterling TV:
Hulu Live – Hulu has been at the front of the line when it comes to streaming services. Our Hulu Live review details everything you get.
Youtube TV – Youtube TV doesn't have as many subscribers as the others listed here, but they are excellent for live television. Our YoutubeTV review details everything you need to know.
Disney+ – Disney got into the streaming game and tried to take over. Along with now owning Hulu, Disney+ has become one of the most popular streaming services in the United States.
Sterling TV Review Final Thoughts
Sterling will give you service, but it's not something you should feel good about. On top of that, I am not sure how long they will survive.
As far as usability, not being able to use SterlingTV on my Roku and smart TVs makes it not friendly for my family to use.
To anyone looking at the various legitimate streaming services, you should keep looking when SterlingTV comes up.