I am going to confess something. I love Mcdonalds' breakfast!
I know it's not the best food for me, but It's a guilty pleasure I give in to more regularly than I would like to admit. It got even harder to resist once I figured out how to get free McDonald's gift cards.
When I say "free," I mean easy to get, or I get them for making slight modifications to things I am already doing. With that in mind, there are several ways to earn free McDonald's gift cards with little to no effort.
Ways to Get Free McDonald's Gift Cards
Shopping Online
I don't know anyone who has not embraced shopping online. My mother is in her 70s, and she buys off of Amazon and Walmart.com all the time.
Several sites will pay you rebates to use them as a connection to your regular shopping websites. Instead of going straight to Amazon, you log in to your cashback rebate site and click on the link to Amazon.
That's it! You get a rebate for whatever you purchase. In my experience, the rebates range from 1% to 25% cashback (larger retailers tend to be on the low end). The best cashback sites include:
Watching Videos
When I found this out, it seemed too good to be true, but some rewards sites pay you to watch videos. The videos are short and mostly ads.
I started doing this while my wife and I are binge-watching a show on our television. These programs mostly work on points, so you cash them in for free gift cards to McDonald's or other retailers/restaurants. Your top options to get paid to watch videos are:
Getting Gasoline
Filling up my gas tank never makes me happy, but finding a deal on gasoline does. I found the GetUpside App, which gives you cash rebates for filling up at their partner gas stations.
Instead of pulling into the closest station, I now check the app for stations in my area that participate, and there are usually a few no matter where I go. The app shows me the gas prices after the rebate at the various gas stations.
I then click on the gas station I want and go fill up using my credit card. Some stations will sync and credit you automatically to the app, and others require that you scan your receipt that you get at the pump.
I am averaging 9¢ per gallon cashback with the GetUpside app, which translates to $1.80 in gift cards for McDonald's breakfast when I fill up my 20-gallon tank.
Play Video Games
In the same way you can get paid to watch videos, you can also get paid to play video games. the games are not high end, but they compare well with a lot of the Facebook games people spend hours playing.
The best sites where you get paid to play video games are:
Read Email
I got started with getting paid to read email programs in the late 1990s. it was a great way to get free gasoline when I was in college.
These programs are still out there and still pay you for reading emails from various advertisers. The rewards are small, but enough to keep you happy with free McDonald's bacon, egg, and cheese biscuits.
The top get paid to read email sites are:
Grocery Rebates
In the "good old days," we cut coupons out of newspapers or printed them on our computer. These options are still available, but it is so much easier to use a grocery coupon app.
These apps allow you to select coupons on your phone before or while you are shopping. Once you make the purchase, you scan in your receipt and get the coupon value deposited into your account. Most will also sync with your grocery loyalty card if your store has one, negating the need to scan the receipt.
Since I do the grocery shopping in my house, I scan through the app looking for things we are already going to buy and then keep the rewards for my addiction to McDonald's breakfast items (shhh! Don't tell my wife!). The best grocery coupon apps are:
Credit Card Rewards
Credit cards got the cashback rewards ball rolling a long time ago. You can get credit cards that give you a flat rate of cashback or that specialize in certain types of spending for higher rewards.
In our family, we have one card that gives us 2% cashback on everything and another card that gives us 5% cashback on gasoline and travel. This mix works well for the areas that we spend the most money and allows us to cash in for gift cards or credit back to our account balance.
Survey Rewards
I put surveys last on the list because they do require more attention and a little more work than the other ideas. Paid survey apps allow you to earn money for your opinion and can pay anywhere from $1 to $50 per survey.
Some even send you free stuff to review that you get to keep and make money off the review. The surveys are never difficult, but make sure you fill out the demographic information correctly when you sign up. Not doing so will give you surveys you don't qualify for and waste your time.
The best paid survey sites to get you started are:
Getting the Most from Earning Free McDonalds' Gift Cards
You can do any one of the ideas above and earn McDonald's gift cards, but to get the most gift card bang for your time, you need to find ways to stack your earnings.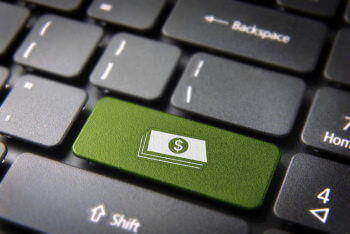 For example, in our GetUpside review, we talk about using both the app and a rewards credit card. This way, you get the cashback from the app and cashback from the credit card.
Right now gasoline is $1.50 a gallon in my area. I get 5% cashback from my gasoline rewards card (7.5¢ per gallon) and average 9¢ per gallon from GetUpside. Those two together are 16.5¢ per gallon or 11% cash back on gasoline. That adds up fast!
The same strategy works for coupon apps and the get paid to shop websites. So be aware that you need
Referrals
The other strategy you want to consider is telling your friends and family about how you are getting so many free gift cards to McDonald's and enjoying a McGriddle at least once a week.
Most of these programs will give you rewards for referring people to them. Some even reward you over and over as long as your referrals keep using the program.
Final Thoughts on How to Get Free McDonald's Gift Cards
While not everyone likes McDonald's breakfast as much as I do, and nobody should like McDonald's food as much as my kids do, getting free gift cards is a great way to supplement your income.
I do not always cash in my rewards for free McDonald's gift cards. We frequently use them for birthday gifts, date nights at slightly nicer restaurants, and Christmas shopping. My other favorite gift card rewards include:
For me, the most important part of this is to make sure I keep it fun. I don't want getting free gift cards to turn into another job.
This means only choosing the few ways that keep me energized about earning. If you are just getting started, I suggest trying two or three of the least time-consuming options and then expanding from there.
Before you know it, you will have a nice stream of free gift cards, and maybe I will see you eating a delicious sausage biscuit in the booth next to mine.