I have been using and abusing CVS sales and promotions for more than a decade. When I learned that I could stack those savings with free CVS gift cards, it made my Saving Freak senses tingle.
While most CVS prices are higher than what you would pay at a discount store, their locations are everywhere, and they have many more options for health-related products.
These advantages, and their lower prices on sale items, make finding ways to get CVS pharmacy gift cards for free a good investment of your time.
Ways to Get Free CVS Gift Cards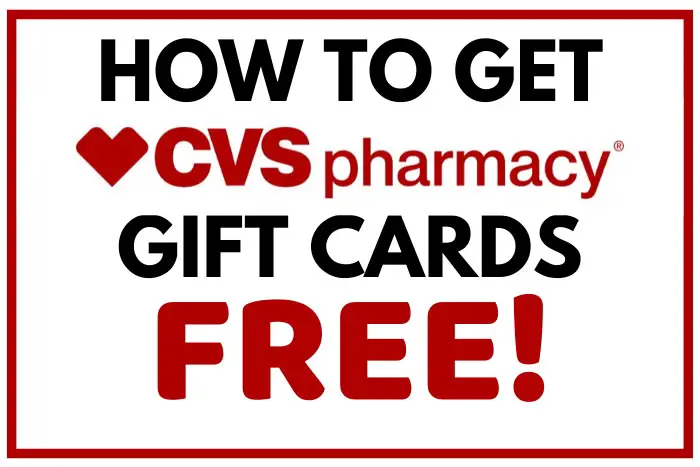 Ibotta
Ibotta is a coupon and rebate app. You earn cash into your Ibotta account when you redeem their coupons in the app, purchase the items, and upload your receipt.
All this money can be redeemed for CVS gift cards. Ibotta is just one way to get paid for buying items you were already going to purchase. Learn more in this Ibotta reivew.
Upside
GetUpside pays you when you buy gasoline at partner locations. Before you get gas, check the app and select the station where you want to fill up.
When you view stations, you can see exactly how much cashback you will get for each gallon you purchase. I am averaging around 9¢ per gallon cash back, but that will depend on the stations in your area.
I have to buy gasoline regularly, so this turns into a nice steady stream of CVS gift cards and allows me to save money on gas.
Cashback Rewards
There are a ton of cash back shopping apps. These apps pay you for shopping at most major online retailers.
They do this by giving you a portal where you can click on a link to the retailer you want and then giving you a percentage cash back on any purchases you make.
For example, you want to make a Walmart purchase. Instead of going directly to Walmart's website, you log in to your cashback rewards app and click on their Walmart link. It takes you to the site, you make a purchase, and get money into your account.
Most of these apps allow you to choose from a variety of cash out options, including select gift cards. The three most popular cashback rebate apps are:
Playing Games
If you are a person who likes to play online or mobile games, you can actually get paid to play. Several apps pay you to play games online, the one that is most rewarding and has the best games is Mistplay.
Mistplay records your game time on other apps and rewards you with points. These points can be cashed in for several different free gift cards—our Mistplay review details how it works and how to maximize your earnings.
Watching Videos
Like playing video games, there are several online options for getting paid to watch videos and television.
For most of these programs, you will watch ads from different advertisers. It isn't the most fun way to earn some free gift cards, but if you are binge-watching something on Netflix, you can have the videos going on your phone at the same time.
Give Blood or Plasma
I try to give blood whenever my local blood bank requests me to donate. Nine times out of ten, they have some promotion where they give you free gift cards for your donation (and sometimes a t-shirt).
I have gotten gift cards to Amazon, CVS, grocery stores, and movie theaters. Check with the blood banks in your area, and you could be scoring free gift cards every eight weeks or less when you give plasma.
Extra Bucks
Extrabucks rewards are the primary way that CVS customers get discounts in their weekly ad. If you purchase the right item or combination of things, Extra Bucks (EB) will print off the register.
These EB can be redeemed just like cash on your next purchase. When my kids were in diapers, I used EB, a store coupon, and manufacturer coupons on top of a sale price to significantly reduce my overall cost. Now I use EB to buy household items like toothpaste.
You can learn more about using and abusing Extra Bucks in my article on how to save money at CVS. I am frequently getting more than 80% off of items and have EB in hand for the next time I make a purchase.
CVS Promotions
Along with Extra Bucks, CVS has other special offers where they give you gift cards. Just check their weekly ad, and you will see a sale come up where they give you a gift card for buying a specific item.
Prescriptions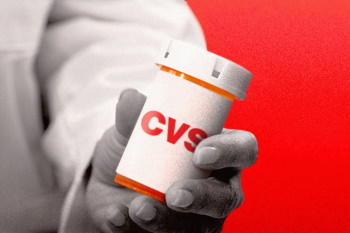 CVS created their ExtraCare Pharmacy and Health Rewards program to encourage people to make all their prescription purchases at CVS locations. ExtraCare members earn points whenever you fill your prescription medications, get an immunization (flu shot), or register family members.
You get $5 worth of gift cards for every ten points you earn and each monthly prescription is worth one point. Since CVS and target have partnered up to have CVS pharmacies in many target locations, you can also exchange the points for free Target gift cards.
Cashback Credit Cards
Cashback credit cards are one of the oldest and best ways to get paid for doing nothing. We make purchases all the time with credit, so why not get rewarded with no extra effort?
In my family, we use a two-card system. We have one credit card that pays 5% cash back on gasoline and another that pays 2% cashback on everything. The gas specific strategy allows us to maximize our earnings each year.
Surveys
Paid surveys are an easy way to get paid regularly. Several survey sites pay you to give your opinion on everything from politics to consumer products.
The surveys do not take a lot of time and can be rewarding if you are consistent. These are the top paid survey sites we recommend:
Rewards Stacking
Rewards stacking means taking multiple of the above ways to get free CVS gift cards and using them together. To help give you a better picture, let's look at an example.
I need gasoline regularly, so I go to the GetUpside app and select the station that gives me the best price after cashback (9¢ per gallon). While at the station, I use my 5% cashback credit card.
If gasoline is $2 a gallon, I just got 9.5% cashback on my purchase. I use that money to cash out and get CVS gift cards.
I then go to CVS and buy only items that generate Extra Bucks or more CVS gift cards. I didn't use my money for the items because of my gasoline purchase, and I am sitting on more rewards because of the CVS promotions.
There are more ways to combine the above free CVS gift card options and make sure you are getting the most stuff for free.
How I Use CVS Gift Cards
There are a ton of ways to use gift cards at your local CVS pharmacy location or on the CVS website.
My favorite method is to use the gift cards to buy items that generate ExtraBucks which can then be used to buy additional items that generate more ExtraBucks.
I have used this method to buy health care products, skincare products, beauty products, diapers, and much more for pennies on the dollar.
There isn't a better way to use your gift card rewards.
Final Thoughts on Getting Free CVS Gift Cards
When you first get started with these ways to get free CVS gift cards, it can be exciting. The excitement leads many people to start trying all of the methods I mentioned on this list.
I discourage everyone who asks from doing everything all at once. It can be completely overwhelming, and you end up quitting from frustration.
Instead, try a couple of the least time consuming like Ibotta and GetUpside. Then expand to one or two more until you hit where you are comfortable.
The goal is to make sure you can sustain your pursuit of free CVS gift cards over a long period. That is how you are going to get the most from your effort.