You can get paid for doing nothing.
Now when I say nothing, I mean you can make money while doing things you are already doing. So when I say nothing, it means with minimal effort.
Sow if you want to start making money for doing nothing (almost nothing), then let's get started with some ways you can accomplish it.
Ways to Make Money Doing Nothing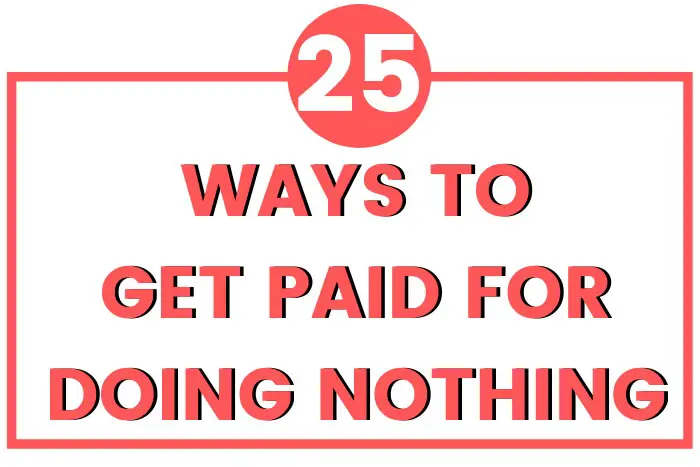 Give Your Opinion
Some sites pay you to give your opinion via surveys. The surveys are relatively short and pay anywhere from $0.50 to $50 for you to participate in market research.
While the big money surveys are pretty rare, you should be able to get a steady flow and take surveys while doing other things like watching television. Three of the top survey sites include:
Use the Internet
Nielsen Computer and Mobile Panel is one of the most do-nothing ways to get paid on this list. You install their app on your computer, tablet, or cell phone, and they pay you each month for leaving the app there.
They are paying you to monitor your data for marketing research. This may sound scary, but Nielsen CMP is big on privacy, and you are already giving your data away for free to Google, Facebook, and other companies. So why not get paid for it?
Paribus
Paribus works by helping you take advantage of the price matching policies of the places you shop. Whenever you make a purchase with a registered credit card, Paribus will then search the internet for competitive prices.
If it finds that you paid too much for an item, Paribus will contact the store for you and have you receive the refund. Paribus then keep 25% of the refund as a fee, but you didn't have to do any work to get that money back.
Watch Videos
Yes, you can get paid for sitting there and watching videos. Several of the large "get paid to" programs offer videos you can watch and get paid a small fee for each one.
Shop Online
If you are shopping online often, then there are many cashback websites where you get money back for almost any purchase you make online. The best site right now is TopCashBack.com.
These sites work by having you log into your account and then click a link to the retailer you want to shop at. You will be able to see what percentage you will get back, which can be anywhere from 1% to 25% (most are in the lower part of that range).
Once you click through their site, you just shop as normal. This is a great way to earn cash or pick up free gift cards when you cash that money out.
Get Gasoline
You can actually get paid money when you fill up your tank. GetUpside will pay you up to 25¢ per gallon cash back when you use their app to find a gas station before you fill-up.
You simply claim the rewards before you fill-up the tank and then upload a picture of the receipt. You will get credit into your account, usually within 48 hours.
I have been using GetUpside to get free gift cards to Walmart and bringing down my grocery budget, as well as store a few gift cards for Christmas shopping.
Lock Screen
The lock screen on your phone has become a popular place for advertisers. Instead of your standard lock screen, you will see news and advertisements.
SlideJoy makes unlocking is still as easy as ever, but you get paid for seeing the information they want you to see.
Play Games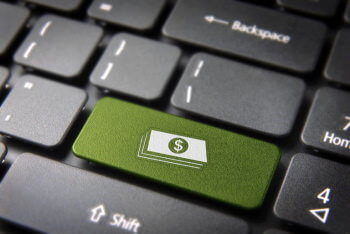 Just like watching videos, there are companies that pay you to play video games. The games are not as in-depth as what you get on an Xbox or Playstation, but you were probably already playing Farmville anyway, right?
The three big get paid to programs are your best bet for making money playing games:
Read Emails
Getting paid to read email is a long time way to make some money for doing almost nothing. Services like Mypoints started doing paid emails back in the late 1990s.
While MyPoints and Inbox Dollars are still doing these services, you are going to need more than just these two to make anything significant. Some other reliable paid to read email options include:
Get in Shape
HealthyWage allows you to place a bet on your weight loss goal. Once you sign up for their site, you set your goal and record your weight on a scale.
You can win much more than you wager. On the site, I saw a testimony of someone who wagered $150 each month for ten months that she could lose 100 pounds.
When she hit the goal, she got $4,180. That's $2,680 in profit for doing what she had been trying to do anyway.
Walk into Stores
I know this seems crazy, but Shopkick will pay you money for walking into a store and scanning a specific product from their app.
It makes sense to me to combine your exercise for HealthyWage with walking around a local mall and scanning items at stores that participate with Shopkick.
Walk Dogs
If you already have a dog that you have to walk regularly, why not pick up a pooch or two on the way. Rover makes it easy to find dog care jobs in your area.
Plus, if you love animals, having a few more furry friends can make your life even better.
Trade-in Old Tech
Many places will pay you for your used electronics. My favorites are the Amazon and Best Buy trade-in programs.
You will get paid in Amazon gift cards and Best Buy gift cards, respectively. There is a ton of stuff on each of these websites that can help lighten your budget.
I paid for my kids Christmas one year with BestBuy gift cards.
Carshare
I have to be honest. This one makes me a little nervous. You can rent out your car for other people to use locally.
Carsharing is great for people who work from home or use public transportation more than their vehicle. The top websites for carsharing are GetAround and Turo.
Turo is advertising that people are making an average of $706 a month.
Rideshare
Ridesharing seems like it is not a way to get paid to do nothing. However, Lyft has a fancy feature where you can pick people along the way to a destination you are already going to.
So if you go the same route to work each day, you can pick people up that are along your regular route and make a little money from Lyft. Getting set up as a driver can take as little as a week.
Deliver Stuff
Many apps allow you to make money delivering stuff, but the goal is getting paid to do nothing. That is where Roadie comes in.
Instead of any package, you can decide only to deliver packages to places right next to where you are already going.
Rent a Room
Airbnb has made it simple to rent out extra rooms to people looking for a short term stay. If you have a room and don't mind the company, this is an easy win.
If having people stay at your house is an uncomfortable thought, then you can also let people store stuff at your home with StoreatMyHouse.com. Use that extra garage or bedroom space for someone who needs to store a few things.
House Sit
There isn't a much easier way to make money for doing nothing than house sitting. Once thought to be the ideal college job, many people are house sitting not to have have to pay rent anywhere.
The best sites to try your luck as a housesitter are TrustedHouseSitters.com and Housecarers.com.
Shop
If you are a person who loves shopping, then becoming a mystery shopper is an excellent option as a side hustle. My family has been doing mystery shopping for a long time.
We only do shops that fit into our normal schedule and are paid. We have gotten paid for eating meals, getting oil changes, and even grocery shopping. Our favorite mystery shopping programs are:
Sell Some Books
If you have a lot of books lying around, then you can quickly sell them from home. Use the BookScouter app to see which book-buying service will help you get the best price for your books.
Listen to Music
Slice the Pie allows people to get paid for listening to music. The only requirement is that you are willing to categorize the music for them after you listen.
Find Job Postings
The Job Spotter app gives you points for spotting help wanted signs in your local stores and restaurants. The points can then be redeemed for Amazon gift cards.
I see this as getting paid for nothing because I continuously see signs when I am out shopping or getting lunch.
Social Media
Anyone who has a decent number of followers/friends can sign up with SocialSpark and start posting to earn money. They will want to monitor your engagement, but making extra money for doing nothing but posting on social media is pretty legit.
Sell Your Old Clothes
Online marketplaces have made it simple to sell your clothes online. Poshmark is excellent for anyone selling gently used clothing, especially if it is anything from a popular brand.
Mercari will let you sell just about anything in their marketplace, even stuff that looks like you shot it with a shotgun.
When you compare Poshmark and Mercari, each makes it easy to sell from your phone with just a few pictures and a description. They also take care of the shipping, building it into the price of the sale.
SavingFreak.com readers get a free $10 for their first order on Poshmark when they sign up and use the invite code SAVINGFREAK.
Answer Questions
If you are a wealth of knowledge, then sign up with Experts123 or JustAnswer. Each platform allows you to get paid for answering people's questions.
This is another way to get paid while doing nothing or while watching television.
Choosing a Program
I know people who would try to sign up for almost everything on this list, but I discourage people from going that far.
For me, I immediately signed up for services like Paribus and Neilsen CMP because the only effort you have to make is signing up or loading an app.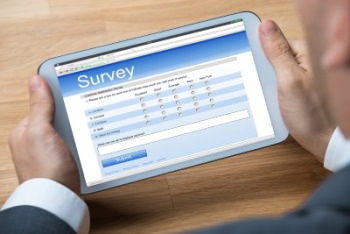 After we get past the few that are genuine ways to get paid for doing nothing, select your moderate effort programs. For example, I like playing a mindless video game. Why not get paid for playing video games?
Pick your options wisely and don't go overboard, because it is easy to get overwhelmed and just give up. The goal is to make money with as little effort as possible.
Final Thoughts on Getting Paid to Do Nothing
Incorporating of few ways of getting paid for nothing is an excellent way to supplement your income.
Whether you choose to go for gift cards or cash payouts, both can make your budget go much farther. No matter which options make the best sense for your situation, always being aware of ways to make money will help you meet all your financial goals.