A cool million dollars.
That is an awesome milestone to hit for your investment accounts and puts you well on your way to financial independence.
But what if $1 million just plopped into your lap?  What would you do with it?
Here are several ways to invest a million dollars without blowing it.
How to Invest One Million Dollars – Quick Links
Guaranteed Income
If you are investing a million you may want to go for a few investment choices that are guaranteed to not lose money.  In exchange for not losing money you agree to a lower interest rate.
Certificate of Deposit
CDs are one of the most common ways to get a little higher interest, but to get a guaranteed return on that money. They are similar to a savings account in that you deposit your money in the bank.
However, instead of having constant access to your money you lock in the investment for a certain amount of time.  This is usually at least one year, but you can get shorter periods of time.
Finally, the interest rate you get from a CD account is dependent on how long you lock in the money. This means a five year CD will get better interest rates than a one year CD.
The rates for CDs vary from bank to bank. Here are the most up to date rates:
[sa_captivate]
Savings Accounts
The reason that online savings accounts are your best option for parking cash is that they offer the best interest rates. Many online banks offer interest rates close to those of CD accounts, without having to lock your money in for any period of time.
Currently, CIT Bank offers some of the best rates for savings with easy to meet minimums.
Start an account with CIT Bank>>
Money Market Accounts
Money Market Accounts (MMAs) offer a similar interest rate to high interest savings accounts.  The difference is access to your money.
While high interest savings accounts require you to transfer the money to make a sizable withdrawal, MMAs allow you easy access to your money.  This can include usable debit cards and even check writing privileges.
The only drawback to an MMA is that the funds are not FDIC insured. However, these are super safe investments for your million dollars.
Annuity
An annuity is an investment run by insurance companies that guarantees a specific rate of return. There are some tax advantages and the funds are typically focused on retirement.
The returns on annuities are dependent on how long you live. For example if I made a $500,000 investment in an immediate income annuity that covers both me and my spouse, I would start getting about $1,850 per month for the rest of my life.
I would have to live 22 years for this to break even, which is a pretty good bet.  If I were to live till age 84 I would double my money. That translates to a 1.63% interest rate.
That may not seem great since our interest rates have gone up closer to 3% for CDs, but in the super low interest rate environment we just exited they made a lot more sense.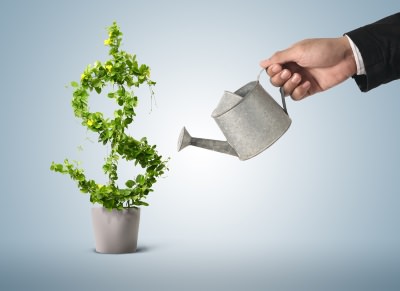 Moderate Risk for Growth
If you aren't sitting right at retirement you may want to look at a more aggressive means of investing. These three options for investing one million dollars can get better rates, but not put you in the high risk category.
Real Estate with an REIT
Investing directly in real estate can take some knowledge of the markets or how to be a landlord. A real estate investment trust (REIT) takes all the learning curve out of investing in real estate.
Instead of you buying, fixing, owning properties, a professional company does all of this and you own a part of their investments.
One of the most promising REIT services is Fundrise. They have stormed into the market and made it super easy for individuals to get involved with real estate investing.
Set up an account with Fundrise>>
Betterment
Betterment is a robo-advisor that will do all your investing for you.  They invest in a combination of ETFs which are large funds of different types of investments including stocks and bonds.
This may seem like a riskier investment since stocks are involved, but you get to decide how much risk you are willing to take.
In your initial sign up with Betterment you answer questions about your risk tolerance.  It is here that you can make it clear that you want a moderate approach.
From here the algorithm will do your investing for you and mix in more bond ETFs to get you a good, but safer return on your million dollars.
Set up an account with Betterment>>
LendingClub
When the banks tightened all their lending in the 2008 credit crash, the market opened for other lenders. This is where LendingClub stepped in and started offering loans that were funded by groups of investors.
The funding of these loans relies on individual and institutional investors who then share in the interest paid by those taking out the loans. You can get started with an initial $1,000 investment and only have to put $25 in any single loan.
This means that an investment of $30,000 could be split into 1,200 different loans. That means that if any one loan fails it would only represent a small piece of the overall investment.
Set up an account with Lendingclub>>
Higher Risk for Long Term Growth
If you are looking to focus your investing on the long term,
ETFs
ETF stands for exchange traded fund which means you can purchase a large bundle of stocks all at one time.
ETFs can be a broad group of stocks, like the S&P 500, or can be a group of stocks that are specific, like energy stocks. These groups are purchased in shares from a brokerage.
Right now you can purchase over 3600 different ETFs with no fees from M1Finance.  This makes it so none of your investment is eaten up in fees.
Set up an account with M1Finance>>
Mutual Funds
Mutual funds are large investment vehicles that allow you to invest in a large number of investments at once.  Mutual funds can be stock based, bond based, real estate based, or a mix of many different investments.
You can do all your research and investing in mutual funds through an online brokerage account.  On a cost and tools basis, Ally Invest is one of the top accounts and a good place for anyone to start investing in mutual funds.
Unlike ETFs, Mutual funds usually have a minimum to invest. This can be as little as a $500 investment or they can require you to invest $10,000 or more.
Open an account with Ally Invest>>
Individual Stocks
Buying and selling individual stocks can be risky, but you can also make a bunch of money.  The key is to know what you are doing and do your full research.
Stocks are purchased through a brokerage account.  For the best brokerage to allow you to do research with low fees I would use Ally Invest.
They have all the tools you need to help you make the right stock purchases, access to all stocks in the US and some international markets and the fees are only $4.95 per trade.
Set up an account with Ally Invest>>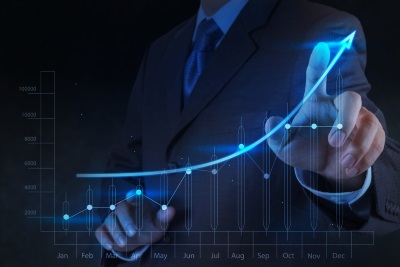 Investing With Some Expertise
There are some investments you do not want to jump into not knowing what you are doing.  These two are ones that I would feel comfortable with after some good research.
Physical Real Estate
Physical real estate is, historically, one of the safest investments you can make for your personal home.  It can also be a great investment to use some of your million dollars.
That being said, you need to have some idea what you are doing when buying or selling real estate for profit.  Whether you are purchasing to flip or looking to get into being a landlord, you should do some research.
Some of the best books available are:
Small Business
If you are the entrepreneurial type, investing in a current small business or small business idea can be a great way to jumpstart your long term earning potential.
This could be anything from purchasing a franchise to turning a hobby into an income stream. The only caution I can give here is to make sure that you are not throwing money into a sinking ship.
Many a person has blown an entire nest egg on a bad idea only to have nothing when all is said and done.
Managing One Million in Investments
If  you are like me and would be spreading your investments out over a large number of options, you may find it difficult to manage those investments.
The best platform I have found for managing all my investments in one place is Personal Capital. Personal Capital is a free platform that will bring reporting from all your investment accounts into one simple dashboard.
Sign up for a free account with Personal Capital>>
How I would Invest $1 Million
I am a huge fan of diversification and if I were to have one million dollar plop into my lap I would look to invest in multiple ways. You are more likely to see me making several investments of $50,000 or a few $100k investments instead of a couple of $500k investments.
Since I am not of age where $1 million would allow me to retire, here is how I would do it.
$200,000 in Fundrise
I have become a big fan of Fundrise.  The main reason is that I want to diversify out of stocks in my personal life.
This means getting into real estate and small business ventures. Unfortunately, both of those ideas require much more capital than I am willing to put up at this stage of my investing.
Putting 20% of my one million dollar investment into Fundrise to get a good rate of return without the risk of Stocks, is an obvious choice.
Set up an account with Fundrise>>
$200,000 in Betterment
I am a big fan of investments that I can put on auto-pilot.  Betterment presents just that opportunity.
With $1 million to invest, I want to make sure I am getting some safety in my investing, without taking the hit on interest rates by going with guaranteed income.
By selecting more conservative options in my Betterment questionnaire, I can get good to moderate interest rates while not taking a ton of risk.
Set up an account with Betterment>>
$200,000 in a CD Ladder
CDs are a guaranteed income play and would make sure that my portfolio never loses money. To get the most out of this guaranteed income I would set up a five year CD Ladder.
The reason you do this is that you will get slightly better interest rates the longer you agree to leave your money in the CD.  This also means that as interest rates go up, you can reinvest one of your CDs each year for higher interest.
The structure of my $200k investment in a CD ladder would look like this:
1-year CD – $55,000
1.5-year CD – $55,000
2-year CD – $40,000
2.5-year CD – $30,000
3-year CD – $20,000
You may be wondering why I would structure this way when a 5-year CD is going to get better interest than the shorter terms.  The reason is that interest rates have been edging up steadily.
Even though interest rates are much better than they have been for the last 10 years, I expect to be able to take advantage of much better rates going forward.  I check rates at multiple banks, but if you are looking for one CIT Bank usually has competitive rates.
Check CD rates with CIT Bank>>
$200,000 in M1 Finance ETFs
This would be the high risk high reward section of my investing.
ETFs can diversify you into just about anything, but since I have taken a lot of risk off the table with my previous investments I would go mostly stocks here.
As I mentioned before, M1 Finance has more than 3,600 different ETF options and there are no fees for investing in any of them. I would lean toward large index funds with this one.
Set up an account with M1 Finance>>
$200,000 in Expertise Investments
As I said in the Fundrise section I have been wanting to get into non-stock investing.  With $200k to invest I would definitely buy at least one rental property.
The other option would be some sort of small business. For me I could invest half into my website and make it a much larger presence online or find some sort of small franchise opportunity.
How to Invest $1 Million Bottom Line
Investing is not for the faint of hear.  There is always some risk and making sure your investments work with your tolerance for risk will take some research.
That being said, the opportunity to invest one million dollars is an awesome situation to be in.  If you are in that situation then well done and happy investing!!