I am addicted to receipt scanning apps. After filling up my phone with so many apps and trying them out, I picked about five that were best for my shopping habits.
We all have habits when it comes to shopping, so it's hard to say which receipt scan rewards app will work best for you.
With that in mind, and my personal obsession with these apps, these are the best apps to help you get rewards from your receipts.
Best All Around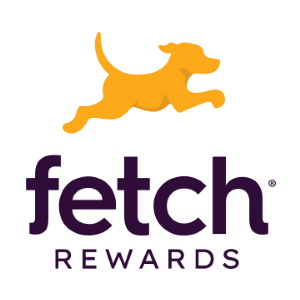 Scan any receipt
Easy to use
Product bonuses
Best Bonuses
Monthly usage bonus
Product bonuses
Best for Gasoline
Save on every gallon
Large network
Best Receipt Apps
I have personally tried and gotten at least one cash payment or gift card from each of these apps.
Fetch Rewards
Fetch Rewards is at the top of the list because it is the easiest app to use and has a broad appeal.
Not only does fetch give you points for every receipt, no matter the store, they also don't require you to clip any coupons to get bonus points.
Bonus points are earned by scanning receipts where you have purchased product from specific brands. The list of bonus rewards is easy to access from the app.
Fetch Highlights
Accepts any receipt
Great interface
Always has bonus points
Referral program
Google rating – 4.6
You can cash out your points for a wide variety of gift cards or Visa gift cards, which cost extra points. For a $5 you will need to reach 3,000 points
The only downsides to Fetch is that most receipts will only get you 25 points which translates to 2.5₵ and they have a limit of 35 receipts per week.
Upside
Upside is strictly focused on purchases from gas stations and restaurants.
Instead of allowing you to scan any receipt, Upside has partnered with specific locations that you select before you go there from the app.
In the app you will see the percentage cash back you get from restaurants, and the cents per gallon you get back from purchasing gasoline.
Upside Highlights
Good for gasoline and restaurants
Excellent referral program
Google rating – 4.6
From their map or list pick the location you want to visit. Once you are there you will need to check in.
Some locations will allow Upside to check your credit card for the purchase and others you will need to upload pictures of your receipts.
Upside also has a generous referral program where you get a one-time bonus on your next gasoline fill up, and one center per gallon ongoing from every time your referrals use the app when purchasing gasoline.
Upside allows you to cashout to gift cards from 26 different retailers and restaurants or for actual cash into your bank account or Paypal account.
Receipt Jar
Receipt jar has an excellent interface on their app and allows you to participate in drawings and a fun shaker game to gain extra coins.
The app will also scan your online shopping from Walmart, Amazon, Costco, and Instacart to look for transactions and give you credit for those purchases (more coming soon!).
Another difference between Receipt Jar and Fetch is that, instead of bonus points for certain items, you receive more coins depending on the amount purchased on your receipt.
Receipt Jar Highlights
Easy to use interface
Accepts any receipt
Fun bonus games
Has strong backing
Googe Rating – 4.6
Use cod PAULMHWG4 for bonus
The breakdown for earning coins is:
Below $10 – 5 Points
$10 – $50 – 10 Points
$51 – $99 – 15 Points
Over $100 – 20 Points
To cash out you need at least 1,000 points, which will earn you a $5 gift card from one of over 30 merchants and restaurants.
My only complaint here is that the Receipt Jar receipt scanner is a little more sensitive than others. It's not too difficult but every once in a while it will refuse to take a picture
NCP Mobile
National Consumer Panel (NCP) is somewhat unique in that instead of scanning a receipt you wait till you are done with your purchase, scan a product barcode, and enter the purchase price.
The app works with both grocery and non-grocery purchase, and you get a reasonable number of points each week that you complete the scanning and take a short survey.
NCP Mobile Highlights
Only works with products
Rewards both points and sweepstakes entries
Good bonuses
Google rating – 4.4
They reward the most loyal members by increasing the number of points you get weekly, based on how long you have been scanning. The membership levels work out like this:
Charter (0 to 6 months) – 150 points/week
Bronze (7 to 12 months) – 200 points/week
Silver (1 to 2 years) – 225 points/week
Gold (2 years) – 235 points/week
Platinum (3 years) – 245 points/week
Double Platinum (4 years) – 255 points/week
Triple Platinum (5 years) – 280 points/week
Excellence (6+ years) – 325 points/week
NCP mobile will also allow you to earn extra points with additional online surveys and is one of the better survey apps out there.
You can cashout for $5 at 5,000 points. I did this app very passively so it took a while to do my first cashout, but I have talked to others who were more proactive and cashout every few months.
Coin Out
Coin out allows you to scan any receipt and get what seems to be a random amount for each one.  I have gotten as little as 2₵ and as much as 13₵ for a single receipt.
It doesn't have a bonus structure like Fetch but the increase in rewards makes up for that.
Coin Out Highlights
Accepts any receipt
Rewards cash not points
Google rating – 4.1
While it's a solid app the interface is harder to use and needs some work. I have been able to cash out fairly regularly, but it take much longer than Fetch and other apps on this list, usually about 7 business days.
Coin Out allows you to cash out via Amazon gift card, bank account, or Paypal account. You can only scan 7 receipts each day, which is only a problem if you are like me and let them accumulate.
Receipt Pal
Receipt Pal is Another app that will let you scan any receipt, but they limit the number of receipts each week to only 12.
They do this by giving you "cards" that you can fill up with four receipts each. Once a card is filled and the receipts accepted you will get 100 points.
Every Sunday you get new cards.
Receipt Pal Highlights
Accepts any receipt
Only accepts 12 receipts a week
Google Rating – 4.1
Any receipts you scan after filling your cards will get you entries in the sweepstakes, they run each week for extra points. I have yet to win a sweepstakes, so I frequently just stop scanning after 12 receipts.
You can cash out for a $5 gift card at 2,200 points, but if you hold your points for larger gift cards they are worth more (4,000 points for a $10 gift card, etc.).
Overall not a bad receipt scanning app for rewards, but the cap on the points each week makes it take longer than others on this list to get to your cash out.
Receipt Hog
I have a complicated relationship with Receipt Hog.
The app works well, they cash out reliably, they accept any receipt I scan, they even have a fun little slot machine bonus game that allows me to earn bonus points, and they have a huge list of retailers you can connect your account to pick up digital receipts automatically.
Receipt Hog Highlights
Accepts any receipt
No points for restaurants
App is a little slow
Referral program
Google rating – 4.4
However, it takes longer for me to scan receipts on this app than any of the others I use regularly. Instead of scanning the receipt and moving on, I have to wait till it processes, and then answer one to three questions.
They aren't terrible questions, just annoying ones like "Who did this shopping trip?" or "Did you use a coupon?"
The only other thing that slows down your progression is that you only get coins for retail and grocery receipts. Any receipts from restaurants only earn you tickets in a sweepstakes for cash prizes.
You can cash out for $5 at 1,000 rewards points and they run on the same point schedule as Receipt Jar:
Below $10 – 5 Points
$10 – $50 – 10 Points
$51 – $99 – 15 Points
Over $100 – 20 Points
I keep this app on my mobile phone and use it regularly, but the questions annoy me every time. If any Receipt Hog people are out there, get rid of that one "feature" and you will be at or near the top of list.
Ibotta
Ibotta is considered the top of the industry for grocery shopping by people who love to use coupons.
You earn actual dollars by clipping coupons in the app and then making purchases at the selected store for those coupons.
Most stores that have a loyalty card will allow you to sync your Ibotta account with the card and pick up all the purchases. Ibotta then matches your selected coupons to those purchase.
Ibotta Highlights
Most popular coupon app
Syncs with grocery store loyalty cards
Great option for namebrand shoppers
Google Rating – 4.8
It's a very simple interface and good for people who are organized shoppers. Many receipts will work at any place you can buy groceries.
You can also earn bonuses by referring people and making specific purchases.
You must wait to cash out until your account balance hits $20, but it doesn't take long if you use the mobile app regularly. When you do reach $20 you can receive cash to your Paypal account or direct deposit at a few specific banks.
Checkout 51
Checkout 51 is the direct competitor of Ibotta and they frequently have the same coupons.
The app acts in very similar ways and you can only cash out when you hit $20.
One thing I have noticed that makes Checkout 51 different, is that they will also have coupons you can clip for a generic item, like bananas. A nice change for those of us who don't do namebrands.
Checkout 51 Highlights
Good for grocery coupons
Syncs with grocery store loyalty cards
Best for namebrand shoppers
Google rating – 4.2
One fun feature of Checkout 51 is that you can cash out to an actual check in the mail. It's so 1995!
If you're into grocery coupons, then Checkout 51 is one of the top grocery coupon apps to keep on your phone.
Shopkick
With Shopkick you don't have to make purchases to earn points, but you get additional rewards for scanning your purchase.
With your GPS turned on, you can earn points for entering the store, scanning products in the store, and putting in the pricing information in the store.
For items you purchase the focus is on the items themselves, not necessarily the receipt. So be sure to scan everything you can.
Shopkick Highlights
Earn points for entering stores
Scan items in the store without purchasing
Extra points scanning for items you have purchased
Google rating – 4
Points can be redeemed for gift cards to retailers and restaurants.
Coupons.com
Coupons.com has been around for a long time as the leading source for printable and digital coupons.
Many people still use them to print coupons from their computer.
While you can connect your coupons.com app to your store loyalty cards, if your store does not sync with the app, you can select your coupons and then scan the receipt to get money into your account.
Coupons.com Highlights
Easy to use coupons
Can print coupons on computer if you like
Connects to store loyalty cards
Google rating – 3.9
Payment will be automatically deposited into your Paypal account.
Rakuten
Rakuten specifically works with getting cashback for online purchases.
While it's not a receipt scanning app, it does keep track of your online purchases and rewards you with cashback from any online retailers it has partnered with.
You get a $10 signup bonus after making your first $25 purchase and the cash out is only $5 to check or Paypal.
You may not have heard of Rakuten but they were once known as Ebates and are still one of the top cash back rebate sites on the internet.
Rakuten Highlights
One of the largest cash back programs
Keeps track of online purchases
Rewards with cash
Google rating – 4.1
I have consistently earned cashback with Rakuten and like programs for decades. It's free money you may be leaving on the table.
SnipSnap
If you like the old-fashioned paper coupons, you can use SnipSnap to scan the barcodes and store them on your mobile device.
You do have to make sure your grocery store partners with SnipSnap, but all the largest brands are included.
While this is not a direct receipt rewards program, the convenience of the app is a good reason to add it to your phone.
SnipSnap Highlights
Stores your paper coupons in the app
Syncs with store loyalty programs
Not available for android
Apple rating – 4.1
Never forget your coupons again and make sure you get all the discounts at the register.
CheckPoints
There is a lot to unpack with earning points with CheckPoints.
For our purposes, the main ways to earn points are to check in when you get to a local store, and then check the items you can scan for that store.
As you walk through the store scan the items on the app to earn extra points.
You earn additional points for the rpoducts you do purchase.
CheckPoints Highlights
Earn points for entering store
Scan specific items while in the store
Google rating – 3.6
There are a ton of popular stores that they recognize and that includes 7-eleven which have their own amazing app.
Makeena
If you are more into fresh produce and healthier brands, then Makeena is going to be very rewarding for you.
You make a shopping list inside the app and the activate offers, like you would with Ibotta.
Once you make the purchase, take a photo of your receipt and the barcodes on the products.
Makeena Highlights
Great for purchasing fresh foods
Have to scan barcodes and receipt
Google rating – 3.5
When you reach $20 you can request to cash out to Venmo or Paypal.
Merryfield
Merryfield rewards you for purchasing food from brands they have labeled as "good for you". These are brands that are known for organic and clean foods.
If you frequently shop for these types of items, then scanning your receipts and uploading your online purchases with Merryfield will be a nice boost to your savings.
Merryfield Highlights
Rewards from health food brand partners
5% cash back from purchases
Google rating – 4.7
You will get at least 50 points for every dollar you spend with these brands which translates to about 5% cash back. You need to get to 5,000 points to cash out a $5 gift card to Amazon or several other retailers.
Target App
Oh how I miss target and their never ending train of clearance items. Alas, I moved too far away to make this a regular part of my shopping.
That doesn't mean you cannot benefit by downloading the Target app and taking advantage of it's money saving options.
For receipt purposes, check the app for coupons and have the cashier scan the barcode when you checkout.
Target App Highlights
Good for store coupons
Store deals be paired with other coupon apps
Google rating – 4.2
The coupons come off automatically, so it works like other store loyalty cards.
TruNow
TruNow is only focused on rewarding your for your gasoline purchases.
You get a flat 0.5% cashback at any gas station, and a bonus 0.5% for making purchases at partner stores.
This app can be used in conjunction with Upside so there is no reason to not scan your gas receipts for both.
The biggest downside to TruNow is that cashing out is limited. If you cash out your balance to a partner store you get the full amount of the balance you have accumulated.
TruNow Highlights
Rewards only for gasoline purchases
0.5% cashback at any gas station
Does not conflict with using Upside
Google rating – 1.8
The only other option it to cash out to Paypal, but you only get 50% of your balancewhen you choose this option.
The app is also very new compared to other apps on the list so there are many complaints about glitches.
A great way to use TruNow is to accumulate a sizeable amount of rewards and then redeem when one of their partner stores is available to get free gasoline.
Amazon Shopper Panel
Amazon has their own receipt scanning app, and they don't want any receipts from Amazon purchases.
Instead, they want competitor receipts, so they do market research and improve their product listing and prices.
You only need to upload ten receipts a month and provide some feedback on the purchases. In exchange you get $10 deposited into your Amazon gift card balance each month you meet these requirements.
Amazon Shopper Panel Highlights
Scan paper receipts from other retailers
Only need to upload 10 receipts a month to get $10
Google rating – 4.9
The only downside is that there is a waiting list to get into the Shopper panel, but it typically only takes a few months to get accepted once you join the waitlist.
Swagbucks
Swagbucks is one of the largest and widest reaching cash-back apps available online.
They were late to the game in getting a receipt scanning feature and it still isn't as smooth as other options.
The reason I mention them here is that Swagbucks has a TON of options for earning money and free gift cards in your spare time.
If you aren't already using Swagbucks you should check out our review to understand all the ways they have to earn.
If you are already using Swagbucks then there is no reason to not add receipts to your earnings.
Store Loyalty Cards
So many stores have loyalty cards or programs that reward you for shopping with them.
Not only do you get digital coupons, but you can also receive extra perks and discounts by using their loyalty program regularly.
The largest grocers in the country that have loyalty programs include:
Kroger (and all its brands)
Publix
Safeway
Target
Whole Foods
Walmart Rewards
There are also many regional grocery stores that have their own loyalty cards. In my area we have Ingles, which not only gives you coupons but also discounts gasoline at the gas stations outside of each store.
How Do Receipt Scanning Apps Work?
Most of the receipt scanning apps work by you opening the app and snapping a clear picture of your receipt.
Once the receipt is processed, you will be awarded a certain amount of points
How Do Receipt Apps Pay Out?
Each Receipt app is going to pay out a little differently, but most will allow you to cash out to a gift card or large list of possible gift cards or to a direct cash option like Paypal cash or a bank account.
A few of the apps we list here will reduce the cost of your purchases from coupons, but we tried to stay away from coupon apps for this article.
Getting Bonus Points
Almost every app on this list will give you bonus points for referring other people. Other than referrals, the most common way to get bonus points are:
Provide extra information
Buy specific items
Buy from specific retailers
Connect online retailer accounts (Amazon, Walmart, etc.)
Reach benchmarks for app usage
Each app is different so dig through their instructions and FAQs to make sure you aren't missing any extra rewards.
Receipt Scanner App Tips
These are the best tips I can give a new receipt rewards app user from my many of trying these apps out.
Start with one app
Whenever I tell someone about scanning receipts for rewards they always want to go and download ALL the apps.
This frequently leads to burnout and not maximizing your earnings.
New rewards platforms have all sorts of quirks and you want to learn them so that you get the most rewards for the least work. Learning seven apps at once is like drinking water from a fire hose.
Start with one app, learn it, and then add the next. Long term you will benefit much more than jumping right in the deep end.
Pay Attention to Incentives
The main reason to only use one app at a time is you need to understand the incentive programs.
One app will incentivize you to use the app more, others will push specific products, others will incentivize getting referrals.
Knowing the strengths of any rewards app will make sure you maximize your earnings.
Use Good Photography
The best thing you can do is have good lighting and a dark background when you take photos of your receipts.
This will give you clearer pictures and make it simpler for the app to pick up the writing on the receipt. The last thing you want is to take the time scanning receipts and for them to get rejected.
Scan Multiple Receipts
I cut way down on my time for receipt scanning by never scanning less than five receipts in a sitting.
I will not scan receipts unless I have five or more. Five receipts is how many I can fit across my laptop when then screen is closed.
This allows me to quickly open an app, scan each receipt in, and then move to the next app. If you scan each of the five receipts by themselves, you are opening each app four extra times.
Know Your Time Value
Some apps are going to be a waste of your time.
For example, I don't scan any receipts to Receipt Pal once I have reached their 12 per week limit. All receipts after that only get you extra entries into their drawing, which I have never won.
As a rule, I try every app until I reach the first number where I can cash out and immediately cash my earnings.
That way I can see how long it took to get a reward and how good they are at sending me that reward.
If either of those two numbers is a problem, I move on to other more reliable or faster earning apps.
Choose One Type of Payout
Getting your rewards to one type of payment is going to maximize the impact they have on your finances.
I encourage most people to choose Walmart or Amazon gift cards. First, gift card rewards cannot be taxed, so if you earn a lot there are no filing worries.
Second, my two favorite retailers have just about anything you want to buy. I am pretty sure I saw a black-market kidney on Amazon one time.
This one is completely up to you. I have a friend who loves to get Best Buy gift cards and my son has started using them for credits on his Google play store account.
Final Thoughts on the Best Receipt Scanner Apps
Using receipt-scanning apps to earn extra cash has been a nice infusion to our personal budget.
By utilizing these apps, we eliminate the cost of buying Christmas gifts for our three kids (we even bought an Xbox one year).
It's going to take a little bit of time to get used to and work out your system for scanning receipts and finding the best apps for you, but its an easy way to earn money in your spare time.
For our family it has been well worth the journey, and I think you will be hooked when you scan that first receipt.